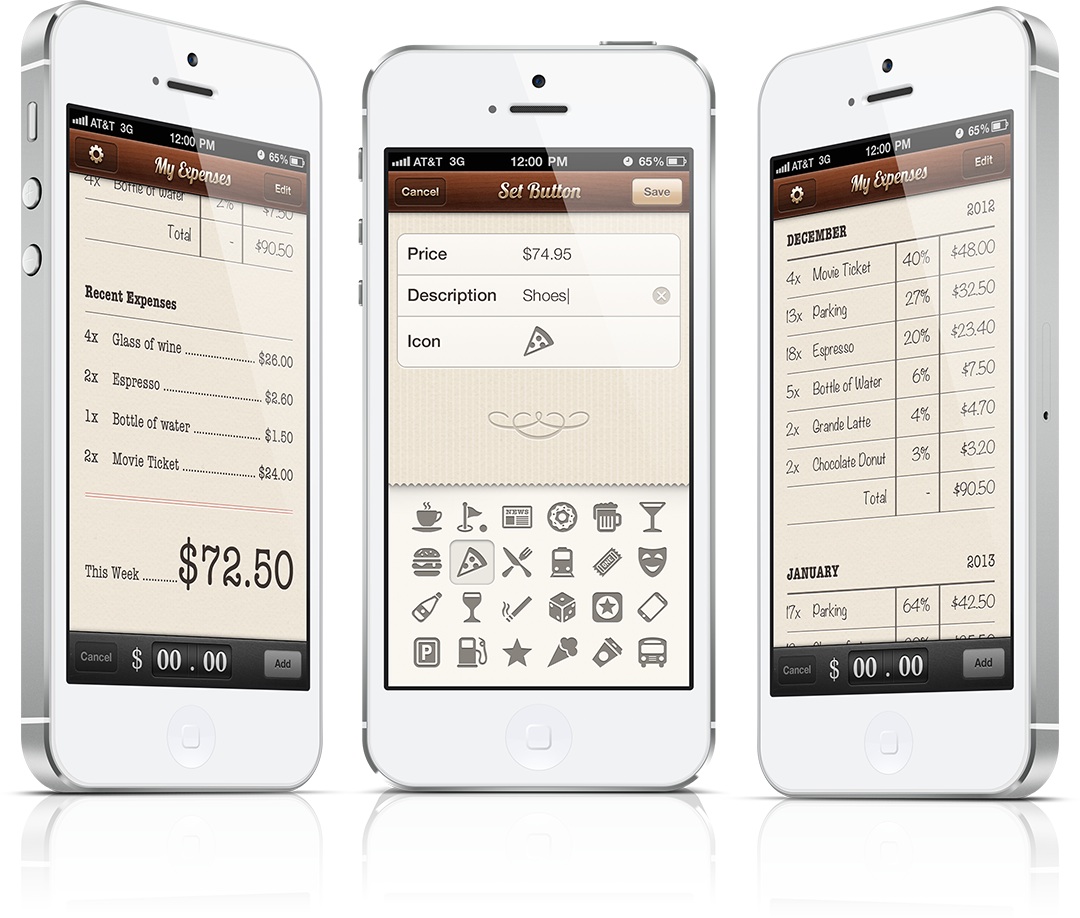 Quickly switch between weekly and monthly totals. Add custom expenses with only one tap.
Configure pre-set expense buttons for quick usage (we challange you to find a faster app!). Customize amount and icon for each button.
See and track your most frequent expenses. Monthly stats that show you how you spent all that money.

You signed up successfully, we'll keep you posted ;)